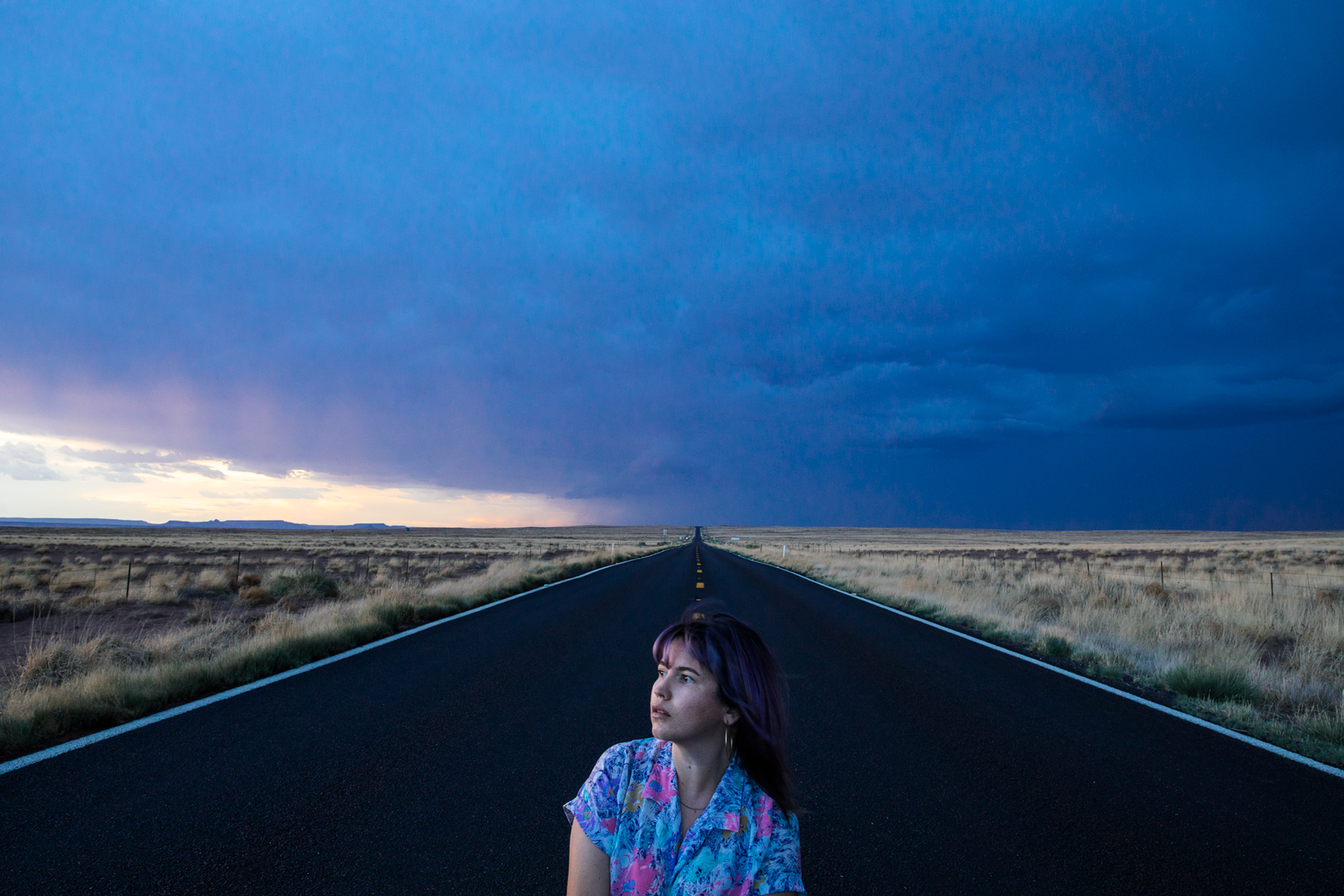 Jennifer Emerling (b. 1985) is an independent visual storyteller specializing in travel and editorial photography based in Fresno, California. A modern-day explorer, she is enchanted by the American West and the culture of tourism, which serve as her constant muse. Jenn's calling card is her saturated, otherworldly perspective. Using a documentary approach combined with magic realism, she mindfully works in the pursuit of joy, highlighting the uniquely American experience that's both familiar and slippery in all of its wonderfully exaggerated folklore and whimsy.
Since earning her B.A. in Visual Journalism from Brooks Institute of Photography in 2008, Jenn spent two summers working as a tour guide in Alaska, camped in Antarctica, and dyed her hair to match the colors she saw in the northern lights. Jenn's thoughtful thirst for the world keeps her on the road most of the time, but when she's not chasing the perfect golden light tripping down the cosmic highway, she calls California home.
Jenn would love to find a way to create heartfelt, colorful imagery with you. Let's take a trip.
Selected Clients
Selected Clients
National Geographic Travel
Hemispheres Magazine
The Culture Trip
Tiny Atlas Quarterly
Florida Travel + Life
National Geographic
The Nature Conservancy
US News & World Report
The New York Times
Topic
Arts in the Armed Forces
Cartoon Network
Wurwand Foundation
Kingsford Charcoal
Leafly