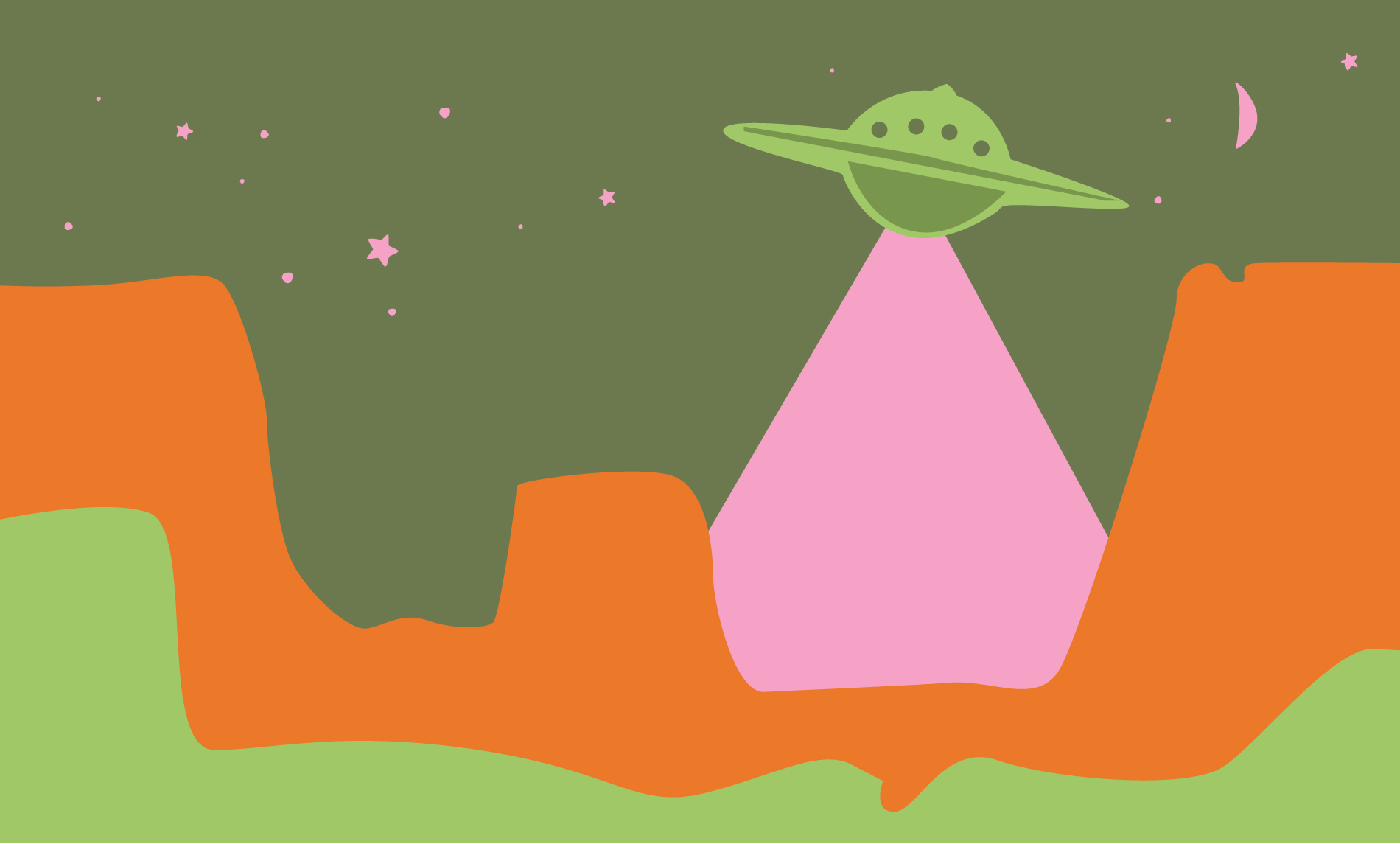 Welcome, Earthlings
Welcome, Earthlings is an out of this world documentary photo essay chronicling various tourist experiences in the American West thematically centered around UFOs, aliens, and believers. This tourist industry is wholly unique to America: it builds off the mythology of the American West and transports us to outer space, capitalizing on the imagination and wonderment that legendary tales of UFO sightings and alien encounters can bring.
Reports on how many people have seen a UFO vary as much as the storied visitations themselves, but some polling suggests that upwards of half of Americans believe in UFOs, or at least hold out hope for the possibility of seeing one. This extraterrestrial enthusiasm, in turn, feeds a booming tourist industry where participants are steeped in alien mythology, costumes, and merchandise. In Roswell, New Mexico—a city often considered a sacred pilgrimage for believers and travelers alike—alien takeover can be found in peak form, with its city-wide extraterrestrial branding adopted even by the large corporate business chains. By contrast, rural towns such as Rachel, Nevada (population: "Humans—Yes, Aliens—?") might cease to exist if not for its close proximity to Area 51, ushering in travelers far and wide hoping to catch a rare glimpse of a mysterious flying object.
Reclaiming the fear of the unknown and transforming it into joyful experience appears to be the shared collective mission for UFO festivals—most of which operate akin to small town fairs and community gatherings. Belief exists on a spectrum within the UFO tourist network: some are die hard believers, claiming hundreds of UFO sightings in their lifetime in hopes to evangelize more people and expose government cover ups, while others are simply in it for the pageantry. Following in the footsteps of manifest destiny, UFO festivals and tourist attractions offer up a new kind of folklore by reimagining the traditions of the American West as a way to invite friendly aliens to visit our planet. In America, believers and skeptics travel together along the cosmic highway in search of connection to the final frontier.
Images from this project were published in National Geographic.